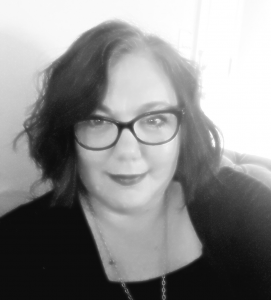 Hi,  I'm glad you're here.
I'm a gamer, a grandma, a wife, a business owner, a geek, a fan, a hero, a villain, a mom and a friend. I started learning to play violin in 2016, when I began my manuscript, so I could write about music. My lovely daughter, as it happens, is a talented sculptor. My husband and son play guitar and I hope one day to get them to play with me.
I've been writing for 16 years. My work has appeared on numerous websites and blogs, and one essay collection, all nonfiction boring techie stuff. I've also been a public speaker. Now, I'm trying my hand at fiction.  I have 7 books planned and 3 outlined.
Favorite authors: Lewis, Jordan, Tolkien, Rothfuss, Sullivan, Lawrence, Modissett, Pratchett, Adams, Eddings, Butcher and Williams. Susan Cooper, Madeleine L'Engle, Anne McCaffrey, Ursula LeGuin, Patricia Wrede, Lloyd Alexander, Guy Gavriel Kay  I also quite enjoy the odd Dean R Koontz book. (Pun intended.) If you don't know these names get to reading. I'll wait.
I live within spitting distance of Louisville, Kentucky. I drive a Mini that is affectionally known as the CARDIS (it's bigger on the inside) and am an Anglican (ACNA), not an Episcopalian. Yes there is a difference. They let me teach the children every week. I am plotting to introduce the kids to Aslan and Tumnus asap. You may follow me on Amazon at https://www.amazon.com/author/annecmiles