I'm going to St Louis this week, to Realm Makers. It's a Christian sci-fi/fantasy writer's conference. I'm stoked! Brent Weeks and Terry Brooks are both going to be there. Very exciting. I have no idea what to wear as a costume. They dress up for the awards banquet, apparently.
Probably River Song, it's what I have.
So I made a one sheet for Sorrowfish and shall give it away to anyone who looks at me. It looks like this.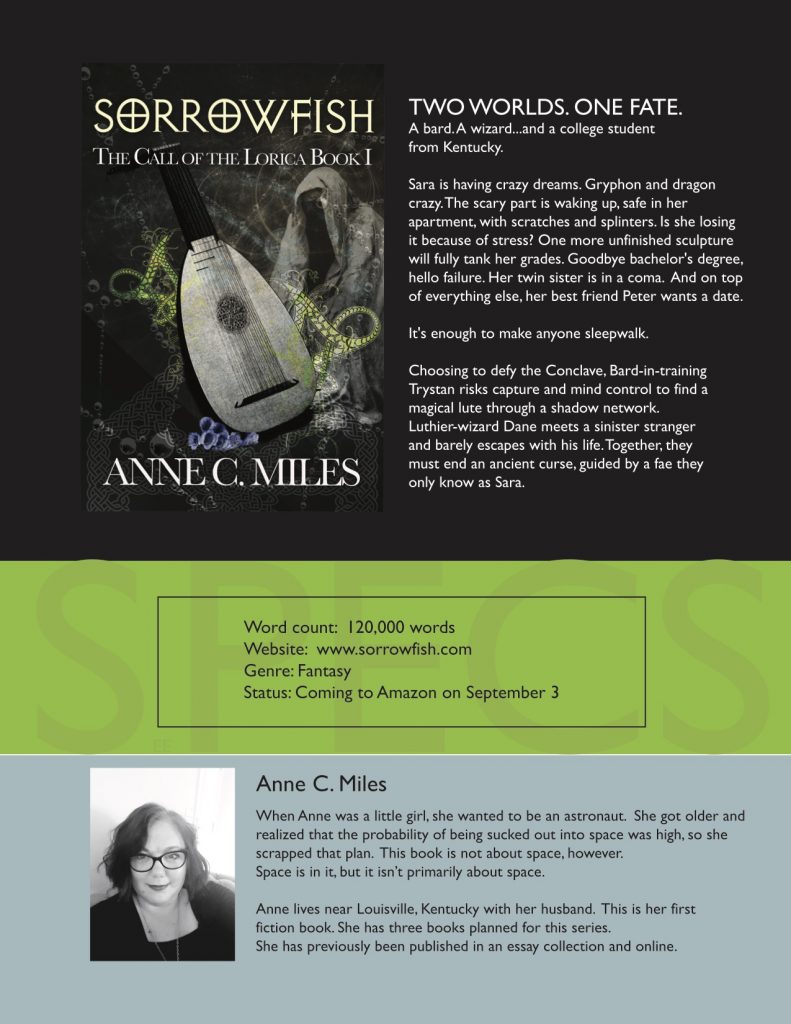 Except that I didn't have time to print in color so it will be the black and white version of that. Which is ok.
The classes I'm taking are all about marketing and then how not to be "preachy" as a Christian author. I don't really think I am but LSE® disagrees. lol. So I'm taking the class.
Anyhow, I'll report back in when I return!