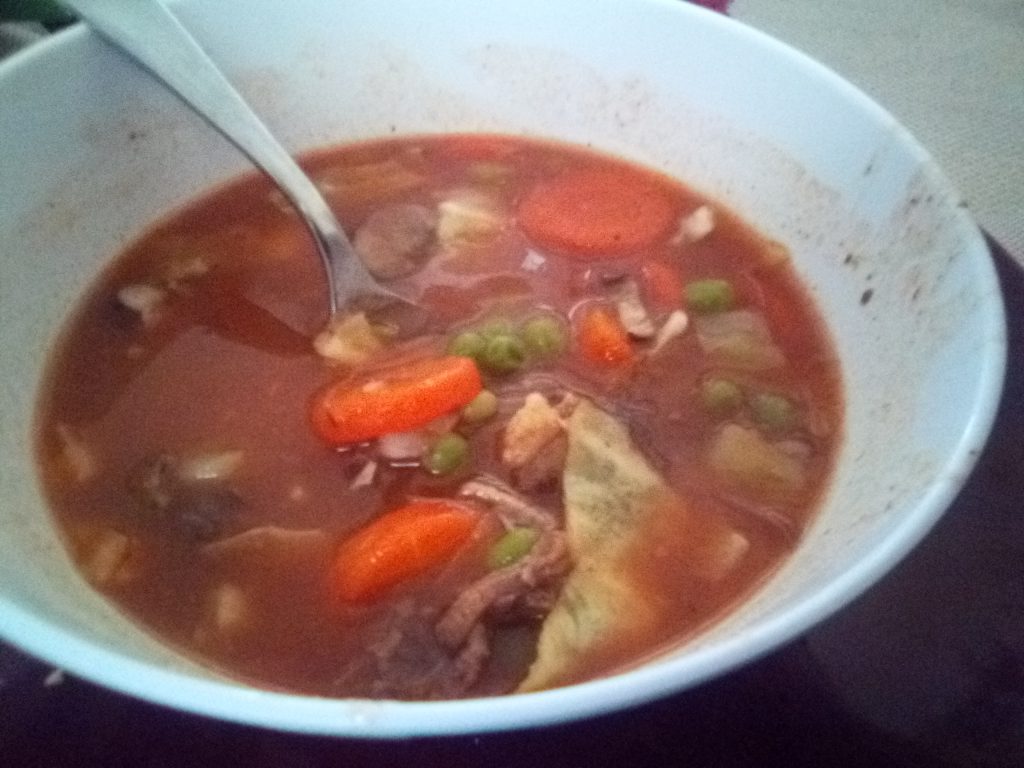 I don't know who needs to hear this today. But I was reflecting on my lunch and decided I'd put it out there.
I had made CORD soup. CORD soup is Clean Out the Refrigerator Day soup. I start with tomato soup and add two cans full of water. Then I throw in whatever is in my fridge – leftovers. Today it was roast beef and taters. Carrots. Some cabbage and peas. A few mushrooms. I added a little Mrs Dash, some salt and pepper, and voila. LUNCH.
I even had some leftover biscuits to go with it.
Those bits and bobs, combined together, were MIGHTY tasty.
So my point is? Do not throw things away. Recycle. It applies to work. It applies to art. It applies to lunch.
Now don't go haywire and be a hoarder.
But yeah. Recycle.