So, after getting several resources I've already discussed (which I'm still using) I also obtained the Story Grid book and am deep into it.
It's perfect. I understand it and it is exactly what I needed.
The genre bit was difficult for me at first, I thought they meant sales genre. But no.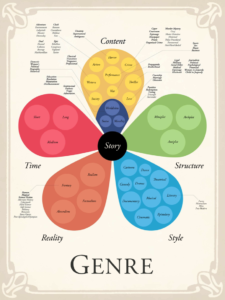 Click above for full size image.
I have a long form, arch plot, fantasy action drama.
I think. Will report back when I'm done with my foolscap sheet. Which is bloody difficult. lol.