Before I get into this too much I wanna plug my completely talented and amazing friends, W & W Sawday. You may also have noticed me plugging them on Facebook and Twitter. I don't plug something unless I really like it and I get nothing from promoting them. These guys are undiscovered as of yet but if you read their book, you're going to realize that I have impeccable taste AND they are the next big deal. I'm convinced of it. They're that good. I've even done fan art and I never do fan art. But here it is.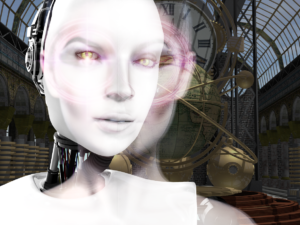 So if you love me? At all? This is free, go to this link on Kindle Scout and sign in with your amazon account and nominate them. it costs you nothing and you'll maybe get a free book and you'll also have the satisfaction of knowing you have supported someone truly worthy of it. Because they are. These guys are brothers who write together and they are just really really really good.
Alrighty then. What is Kindle Scout?
"Kindle Scout is reader-powered publishing for new, never-before-published books. It's a place where readers help decide if a book gets published. Selected books will be published by Kindle Press and receive 5-year renewable terms, a $1,500 advance, 50% eBook royalty rate, easy rights reversions and featured Amazon marketing."
It's a huge big deal. And honestly, in my genre, with the exception of the lovely Sawday Brothers as noted above? The vast majority of the submissions I've seen are dismal. But I'm judging those solely on their covers. I will never read those books because their covers are so terrible. Much less nominate them. So let that be a lesson for you, grasshopper. If you're going to self-pub do not DIY your cover. Unless you are a graphic designer. And maybe not even then. It is awfully hard to market yourself. I know, I market other people all day.
So in my humble opinion, my friends have an excellent chance of winning. I certainly hope so. Scrolling through the other entrants there are a few that look like contenders. But wow the bad book design is making my eyes bleed.
So here then are design tips on book covers from a real live designer for you.
HIRE A PRO
PAY for the art! and make sure it is amazing! Pay the artist! An artist and a designer are not the same thing. The designer will handle layout and design and formatting. The illustrator will create the awesome scene on your cover. Illustrators usually aren't designers even when they think they are. And vice versa.
Do not use a script font. Or Arial or any version of anything that looks like Arial. Or Papyrus. Or any blackletter. Just stop for the love of all that is holy. You're not going to sell if you use these. If you do, you've been given pity or it is your mommy buying the book.
The only acceptable colors on a dark cover for your typefaces are white or yellow.
Do not do a serif font on a dark cover, reversed. You're asking for a bad print. Sans-serif only.
Fire anyone who breaks the above rules. Yes it matters.
No, you cannot draw your own art for the cover unless you are an actual artist. Have you been to art school? no? then no. Don't do it.
Go look at traditionally published books in your genre to decide what to do for your cover. Do not deviate from the "look" that they have. Your book cover should be comparable. If it isn't, redo it.
For Fantasy and SciFi, no most of the time a photo won't cut it. There is plenty of great artwork out there, use it. Photos look DIY and scream "I'm a cheap person who doesn't know the genre."
Contrast and margins. You need white space. You need white space. You need white space.  And the author name font must contrast the title font in some way. Different color, size or typeface. Don't argue, fix it.
ok, so Kindle Scout looks awesome, I might submit myself someday. But the submissions are dismal because people are DIY'ing their covers. That's good because your chances of nomination if you have a good cover are way higher. And don't forget. go nominate my friends.